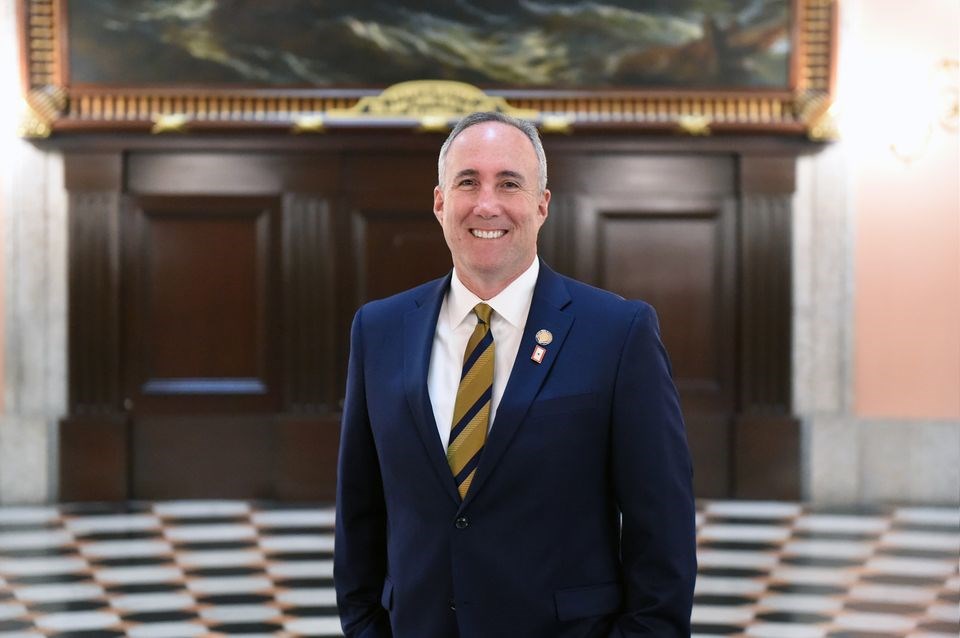 Thank you to the residents of Bay Village, Fairview Park, North Olmsted, Rocky River and
Westlake for the honor to serve you as your State Representative.
Over the past four years, I have been humbled to represent you in Columbus. Each day, the 120,000 residents of the 16th Ohio House District have always been in the forefront of my mind. Those who visited my Columbus office saw the city seals of these great communities framed and hanging on the wall, the wall that I faced every day. My priority and commitment has always been to represent you with the highest levels of dedication, commitment, and integrity.
A former Cuyahoga County Council colleague of mine, who served as a State Representative and State Senator, said to me that one of two things would happen to me while serving in Columbus. This colleague said that it – the political environment in Columbus – would either change me or I would change it. I can tell you: I tried to change it, it did not change me. I am guided by my integrity and ethics. Even when some tried to challenge my principles, I changed Columbus by standing up for us, hoping to demonstrate that courage, fidelity and honesty is the pathway to a better county, state and nation. We can lead by example, and I do hope that I had a positive impact in a challenging political culture and environment.
Four years ago, shortly after I won my first election as your State Representative, then-Senator-elect Matt Dolan commented to me that the most important characteristic one can have is to be true to your word. Over time, I have come to fully appreciate just how impactful his statement was. I can say that I took this advice seriously and never wavered from my convictions, and I did not say one thing and do another.
For years, as a member of the Cuyahoga County Council, I had the privilege to address candidates for public office. In my comments, I first thanked them for entering the "arena" of running for public office. I also reminded them that not everyone is going to be successful on Election Day. I said that something brought them to the discussion to take this next big step to further help their communities, but that regardless of the outcome on Election Day, their involvement is still valuable and I encouraged them to continue to stay involved. It would be inconsistent of me to say one thing to them and do the opposite myself. My commitment to the residents of the Westshore has not changed. I plan on staying engaged and committed to making our communities strong and vibrant.
I want to thank my family, my wife and children – who have selflessly provided me the opportunity to serve you. Often we talk about the sacrifices that elected officials make in order to meet the requirements of public service, but we seldom think of the families that share in that sacrifice. Over the past ten years, I have missed birthdays, gatherings, anniversaries, sporting events, and school plays, just to name a few. To my family – thank you again for allowing me this opportunity.
Finally, I want you, the citizens of the 16th House District, to know that I am still committed to you and to us.
Between now and December 31st, which is when my term officially ends, I will continue to represent you with the same level of commitment and dedication. One of the primary responsibilities I have is to assist constituents in addressing the challenges they may have with various state issues. My legislative aide and I are working diligently to resolve all outstanding constituent cases – we are currently working on six – before the end of this term.
I believe that it is important that the residents of the 16th House District support Representative-elect Smith.
Representative-elect Smith's success is our success.
As we close this chapter in the 16th House District and turn the page to a new chapter, please know that serving as your State Representative has been one of the greatest honors in my life. I will forever be in your service, and if there is anything, I can do to help you, please do not hesitate to reach out to me.
Yours in gratitude and service,
State Representative Dave Greenspan
16th House District